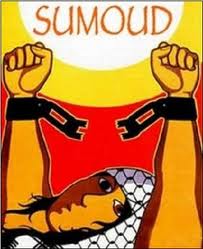 The Coalition Against Israeli Apartheid (CAIA) takes the occasion of International Women's Day (IWD) to press our call to lift the siege on Gaza. The urgent goal is to bring aid to the women of Gaza who suffer with their families and children imprisoned there by the Israeli government. They endure malnutrition and poisoned water, and they lack medical care, sufficient shelter, and quality of life.
We will march this Saturday, March 11th, angered by the Israeli apartheid system that attacks Palestinian women by means of land confiscation, impoverishment, daily harassment, imprisonment, and indirect and direct violence.  We call on the Israeli authorities to immediately release all Palestinian female political prisoners and detainees from Israeli jails, including women in administrative detention. Palestinian female prisoners and detainees are subjected to cruel and discriminatory treatment during their arrest, interrogation, and in prison, including sexual harassment, psychological and physical punishment and humiliation, and deprivation of gender-sensitive healthcare.  The repression of Palestinian women's resistance must end!
Join the CAIA contingent on International Women's Day to call for an end to the siege of Gaza, an end to violence against Palestinian women, and the immediate release of Palestinian women prisoners.  You may also with to sign the petition on Palestinian Female Political Prisoners.  For more information on the CAIA Contingent at the IWD March, please click here.