PROTEST!
TRIO OF WAR CRIMINALS COMING TO TORONTO:
HENRY KISSINGER, SHIMON PERES, AND MICHAEL OREN
MAY 26, 2016
METRO TORONTO CONVENTION CENTRE
4:30 PM
EVENT PAGE: www.facebook.com/events/219223015127686
If your group would like to endorse this action, please email actions4palestine@gmail.com
On May 26, War Criminals Henry Kissinger, Shimon Peres & Michael Oren will be in Toronto to participate in what is called the "Spirit of Hope," an event hosted by the "Friends of Simon Wiesenthal Centre" insidiously focusing on human rights, justice, freedom & democracy, all of which were denied to their victims.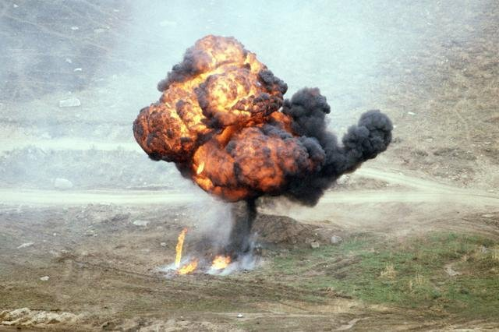 HENRY KISSINGER: The mastermind of imperialist policies directly causing millions of deaths. He is responsible for massive blood-drenched crimes against humanity that swept across the Global South, from the operations of the Shah of Iran's secret police, the brutal Pinochet years in Chile, the secret U.S. indiscriminate bombing of Cambodia & Laos, still murdering civilians *to this day,* the U.S.'s villainous Anti-Communist war against Vietnam and the entrenchment  of apartheid in South Africa, amongst many other heinous crimes committed in East Timor and Bangladesh.
SHIMON PERES: Former Prime Minister & President of Apartheid Israel, whose extensive list of atrocities include serving in the Haganah, a Zionist Militia that massacred Palestinians during 1948-1952, the planning and execution of the Qana Massacre in Lebanon; the killing of Palestinians during the Aqsa uprising; involvement in the massacre of Jenin and gave the green light for Israel's violent incursion against besieged Gaza in February of 2008.
MICHAEL OREN: Former Israeli ambassador to the US and former Israeli Occupation soldier who served during the Israeli invasion of Lebanon in 1982, served again as the Israeli Occupation Spokesperson during Israel's barbaric assault on Lebanon in 2006, as well as a stint posturing as "media relations officer" during the massacre of over 1,200 Palestinians in Gaza in 2008-2009, where he disseminated war propaganda and whitewashed Israel's crimes to major media outlets, globally.
We call on all people of conscience to join together to let them know they are not welcome and demand justice for decades of unimaginable crimes against humanity perpetrated during their reigns of violence, terror and intimidation.
Let's give them the "welcome" they deserve!
Endorsements include:
Coalition Against Israeli Apartheid (CAIA),
Students Against Israeli Apartheid (SAIA) York, and
SAIA UofT
International Jewish Anti-Zionist Network (IJAN)-Canada,
Stop the Jewish National Fund (JNF)-Canada
Solidarity for Palestinian Human Rights (SPHR) McMaster,
Independent Jewish Voices (IJV) Toronto
If your group would like to endorse this action, please email actions4palestine@gmail.com
What: Protest War Criminals
Where: Toronto Convention Centre
What Day: Thursday, May 26, 2016
What Time: We gather @ 4:30 PM