CAIA Launches "Boycott SodaStream" Campaign | Take Action Today!
On Saturday, November 16, 2013, the Coalition Against Israeli Apartheid (CAIA) launched a campaign to get SodaStream out of Bed Bath and Beyond stores in Canada. The launch of the campaign was marked with a very successful rally at the Bed Bath Beyond store in downtown Toronto.
This CAIA campaign is part of an international campaign to Boycott SodaStream. We have started an online petition, asking Bed Bath and Beyond Canada to respect principles of ethics and social justice by removing SodaStream products from their shelves. By signing this petition you will be adding your voice to the call to stop "business as usual" with companies that are complicit in the Israeli military occupation of Palestinian land. Please sign this petition and share it widely with your friends and family.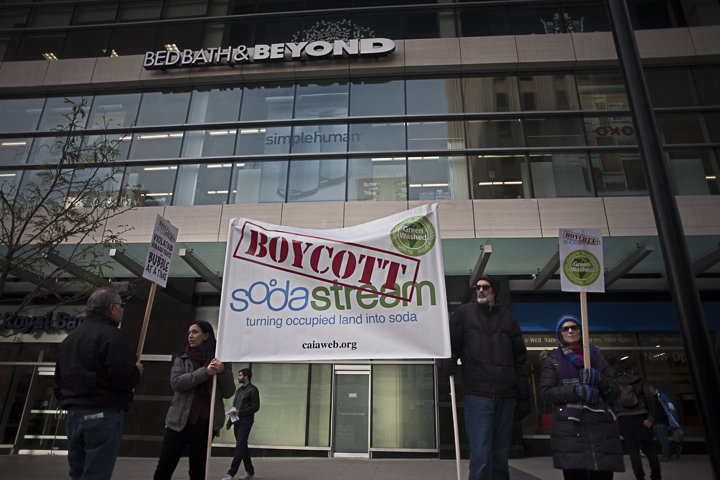 Photo credit: David Parsons