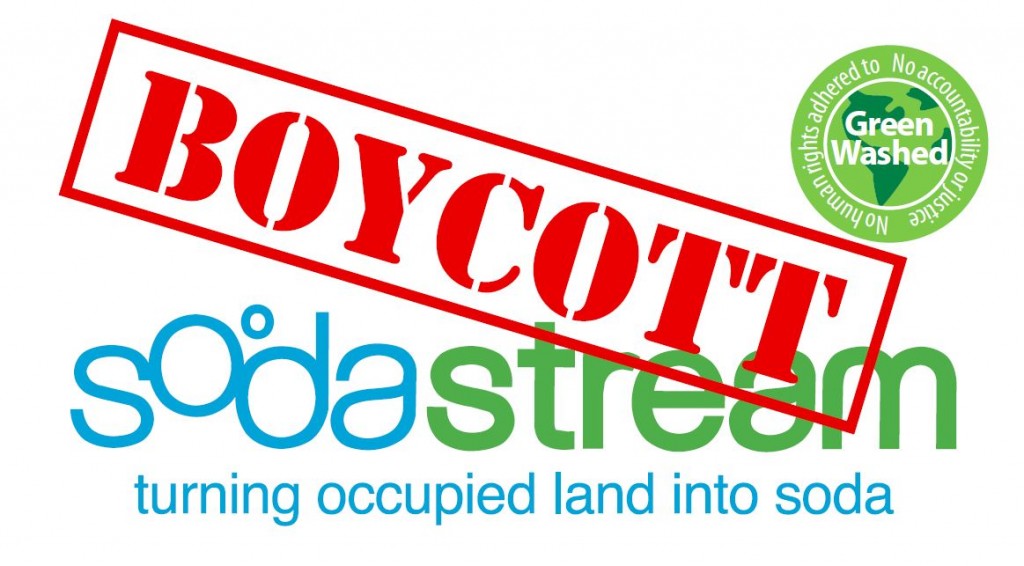 As part of an international campaign to Boycott Soda Stream we are asking Bed Bath and Beyond Canada to stop carrying Soda Stream products. Soda Stream supplies products to make carbonated drinks at home and have their main production facility on an illegal Israeli settlement, Ma'ale Adumim, in the occupied Palestinian West Bank.

Located on appropriated Palestinian land, Israeli settlements are recognized throughout the world as being in violation of international law and human rights norms and are seen as a major barrier to justice and peace in the region.
By choosing to establish its main production facility in an illegal Israeli settlement:
SodaStream is complicit in a significant violation of the Fourth Geneva Convention – a binding principle of international law.
SodaStream is actively benefiting from the subjugation of the Palestinian people and military occupation of Palestinian land through cheap facilities, tax incentives and a captive Palestinian labor force under severe restrictions of movement and organization.  Soda Stream's own reports to the U.S. Security Exchange Commission discuss the relative weight of international consumer boycotts and negative publicity against the economic benefits of manufacturing in a settlement industrial zone.
CAIA launched its SodaStream Campaign in October 2013 by sending a letter to Bed Bath and Beyond.  We are requesting a meeting to discuss our concerns with the store management, and have followed up with another letter.  Stay tuned!
To support the Soda Stream campaign:
Don't buy Soda Stream products over the holiday season
Ask your friends and family not to buy Soda Stream products over the holiday season
Write a letter to your local Bed Bath and Beyond store asking them to stop selling Soda Stream products – sample letter and instructions here.